Welcome to Collins Energy Consultants (CEC)
We are a Building Energy Rating and Renewable Energy Advisory practice. The company is based in NewtownShandrum, Charleville, Co. Cork. We offer our services to the counties of Cork, Limerick and throughout the Munster region.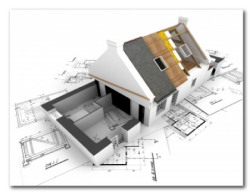 Whether you are planning to build or are already in an existing home, CEC can help you create a highly efficient building with reduced heating and electricity bills.
In delivering our service we will work with you on a one-to-one basis giving time to understand your every need. Therefore creating an efficient low energy building, comfortable to live in and economical to run. Our mission is to give you to best solution possible for your home.
We advise on solar, biomass, geothermal, wind energy products and suppliers. As part of our service we will help you sift through the vast amount of information out there and advise you on the best renewable energy solution for your dwelling or business.
This is an invaluable service and will save you precious time and money.

Services Offered
Home Energy Survey
We can assess the level of heat which is being lost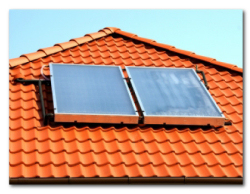 through the elements of your home. We use thermal imaging and air tightness testing to identify the critical areas where heat loss is occurring. Then through our advisory report we show you how to significantly reduce or eliminate these losses and also reduce your heating and electricity bills.
Advisory Report
Every audit includes an advisory report. The report will show you how to maximise the energy efficiency of your home through best use of appropriate insulation and renewable energy technologies.
Thermal Imaging Survey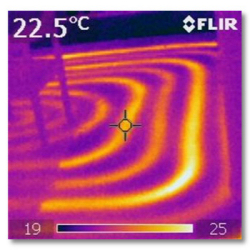 Allows the pattern of heat losses from a buildings' surface to be visualised and quantified. Areas of high heat loss can be quickly located and, with a knowledge of the building's construction, possible causes suggested. The technique offers a number of
advantages:
Rapid scanning of large areas.
An instantaneous picture of heat loss allowing a quick assessment of defects.
An accurate, non-contact method of surface temperature measurement.
Buying a new home? Have a thermal Imaging survey carried out to help you identify any potential defects.
Air Pressure Test
Allows the air tightness of a building to be assessed and the air leakage rate to be determined.
As of 1st July 2008, under the revised Part L Building Regulations, new dwellings will require air pressure testing. CEC have fully certified personnel who will carry out this test.
Building Energy Rating Certification (New and Existing Dwellings)
Before you start to build, a fully qualified assessor will assess the potential heat loss from the building, off-plan. They can then advise you on the best methods of improving the efficiency / energy rating of your new home.
These methods include:
U-Levels required in the elements of the house. Conforming to most recent Building Regulations (Part L).
Levels of insulation needed to achieve those U-Values.
Most efficient heating system for your home to fit your particular demands i.e. use of Heat Pumps (Geothermal, Air/Water), Biomass, Heating Oil.
Domestic Hot Water Solutions ( Solar Panels).
SEI Registered